HOW TO USE THIS WEB SITE: This web site is divided into 21 main sites as represented by the twenty one yellow buttons on the top of each page. The user can surf from one main site to another using these bottons. Within each main site use the vertical navigation bar on the left hand side to navigate from one page to another. Use the search command on the upper left to find what you are looking for.


Join these leading companies today!

China Hotels & China Tours China Tours Tailor China Tours & China travel China Tours, China Flights, Hotel in China, Beijing Tours Kiseido,Yutopian.net
Your Advertisement here Mahjong Solitaire China Culture Tour, Private China Tours, China City Tours
China Tours, China Hotels, China Flights and YangtzeCruise, Beijing Tours & Beijing Layover Tour Beijing Xian Tour, Beijing Shanghai Tour & Beijing Tours from Tianjin Port

For advertising information, please click here

Please Visit Our Sponsor

Gift Shop
Travel China - A Guide to China Travel Page, 中國旅遊,名勝古蹟,風景區 (中国旅游,名胜古迹,风景区)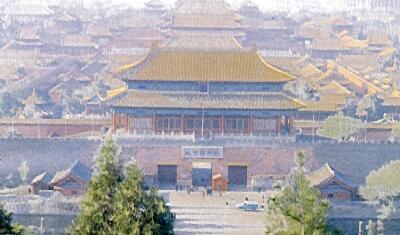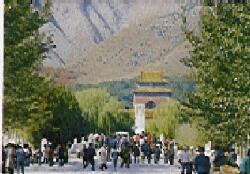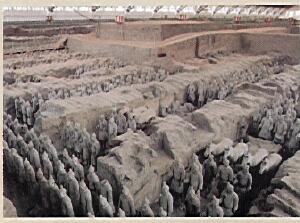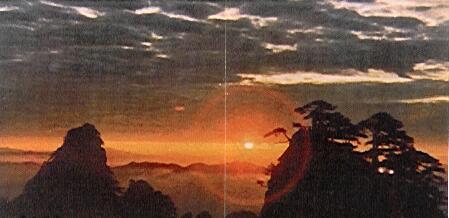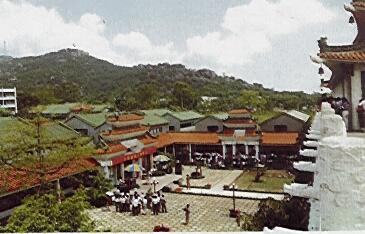 Copyright Notice: All contents on this web page are copyrighted. No part of this page or its subdirectories may be used or reproduced in any form or by any means, or stored in a database or retrieval system, without prior written permission of Yutopian Enterprises, except for brief quotations used as part of a review. All rights reserved. On the other hand, private uses of the information of this page are welcomed.

China is filled with scenic places and historical sites. It is the intention of this page to introduce some of these places to the western world. Travel China's silk road and beautiful rivers.

Please visit the following China Travel Agenciesby clicking on each China Travel Agent (China Travel Agency) link listed below:
| | | |
| --- | --- | --- |
| | | |
| | | |

Advertisement Inquiry

We will add new materials on travel to China on a regular basis. Please come visit us often:

Travel China Map 中國地圖 (中国地图)


Click on each province for Beautiful Sceneries: China is divided into 23 provinces, five autonomous regions, four municipal districts under the direct jurisdiction of the Central Government, and one special administrative region. The 23 provinces are Anhui, Fujian, Gansu, Guangdong, Guizhou, Hainan Heilongjiang, Hebei, Henan, Hubei, Hunan, Jiangsu, Jiangxi, Jilin, Liaoning, Qinghai, Shaanxi, Shandong, Shanxi, Sichuan, Yunnan, and Zhejiang The five autonomous regions are Guangxi, Inner Mongolia, Ningxia, Tibet, Xinjiang. The four municipal districts are Beijing, Chongqing, Shanghai, and Tianjin. Hong Kong is a special administrative region.
Central China:
Eastern China:
Northern China:
Western China:
North Eastern China:
South Eastern China:
South Western China:


Travel in China:

Foreigners who would like to travel to China can register in travel agencies in their countries or in China, who would arrange the trip. Travelers can also make arrangements by themselves. They should apply with a local Chinese organization of foreign affairs, consulates, or other organizations authorized by the Ministry of Foreign Affairs for China travel visas. In the event of more than five people, the organizer must apply for group tourist visas, which will be issued by the organizer. For foreigners whose government has signed visa agreement with the Chinese government, they can adopt such agreement. Foreign travelers who would like to visit Tibet, should apply for visa with the permission of the Tibetan Tourist Administration or its overseas offices. Foreigners requesting to visit Shenzhen, Zhuhai and Xiamen special economic zones (SEZ) may apply "tourist visas to SEZ" directly with visa authorities, and get approval from the Ministry of Public Security. Foreigners who will stay in Hainan Province for less than 15 days for business or pleasure can apply with entry visas in Haikou or Sanya. Foreign tourist groups from Hong Kong Special Administration Region (SAR) on a 72 hour visit to Shenzhen SEZ are exempted from entry visas.
Foreigners with tourist visas must enter or exit China through passes open to foreigners or designated passes especially for foreigners, and follow all entry and exit procedures. Foreigners are not allowed to enter areas closed to foreigners. The traveler's visa should be used along with the passport.
A foreigner staying in China with a tourist visa is not allowed to engage in activities such as employment, study, and illegal journalist interviewing. Foreigners staying in China must abide to the Chinese law and respect Chinese customs.
A foreigner traveling with his or her own transport vehicles must apply for approval prior to entering China. These include bicycles, motorcycles, automobiles, boats and aircrafts.
A foreigner tourist may travel in China during the approved period of his or her stay. If he or she would to stay beyond this approved period, he or she must apply with a local public security office to extend the staying period.
Useful Information on Travel to China: Travel China Map China Travel Visa China Travel Customs Travel China Quarantine Services China Transportation Travel China Tips China Postal Zips and Telephone Area Codes China Climate and Weather Survival Chinese Conversation
Travel China Attraction: China has many tourist attractions, thanks to its vast territory and beautiful landscapes, long history, and culture. There are 99 state-class historical and cultural cities, 750 national-class cultural relics and places of historical interest under key government protection, and 119 major scenic spots, out of which 19 are regarded as of World Natural and Cultural Heritages.
The long history and brilliant culture of China can be retraced in the ancient ruins and relics, Beijing, Xi'an, Nanjing, Luoyang, Kaifeng, Hangzhou, and Anyang are the seven ancient capitals, and one can follow the traces of Confucius, Qin Shihuang, and Genghis Khan to admire the extensive and profound Chinese culture.
China has long been known for its beautiful landscapes. Some of the most famous are the Lijiang River in Guilin, the Five Mountains, the Three Gorges along the Changjiang River, and the water scenes in southern China. Other noted travel or tourist attractions include Mount Huangshan in Anhui Province, Mount Emei in Sichuan Province, the Huangguoshu Waterfalls and Limestone Caves in Guizhou Province, the Stone Forest in Yunnan Province, the Grasslands in the Inner Mongolia Autonomous Region, and the frost-covered trees in Jilin Province in the winter.
China's Folklore is especially attractive. There are more than 40 yearly festivals, and every ethnic minority group has its own festivals. China is also known for its special arts such as the Beijing Opera, acrobatics, songs and dances, and caligraphy and paintings.
China has seen a rapid growth in the travel / tourist industry and resulted in great improvements of travel / tourist facilities, such as accommodations, food, shopping, and recreation.

Disclaimer: Yutopian is not affiliated with the China Travel Agencies listed on this page. Each China Travel Agent (or China Travel Agent) is responsible for it's own conducts.








---
Bookmark This Page
Send This Page To A Friend

Place Your Ad Here For As Little As $1 Per Day
Home | Arts | Books | Cooking | Entertainment | Games | Genealogy | Gifts | Health | History | Kids | Literatures | Music | News | Religion | Society | Software | Sports | Tea | Travel | Weightloss | Zodiac
About Us | Add URL | Advertise with Us | Auction | Awards | Contact Us | Discussion Forum | Links | Search This Site | Send This Page | Shop | Top Ten Sites
Copyright 2000 Yutopian, All Rights Reserved
.
.
.
.
.
.
.
.
.
.
.
.
.
.
.
.
.
.
.
.
.
.
.
.
.
.
.
.
.
.
.
.
.
.
.
.